Since Q2 2021, we are offering a shared laboratory on The 5th Floor, which can be rented on a monthly or annual basis.
The 5th Floor CO.LAB offers research-based start-ups as well as project teams from established businesses direct access to an approved laboratory. The basic infrastructure and easy accessibility to machinery and consumables allows companies to avoid capital and time consuming investments.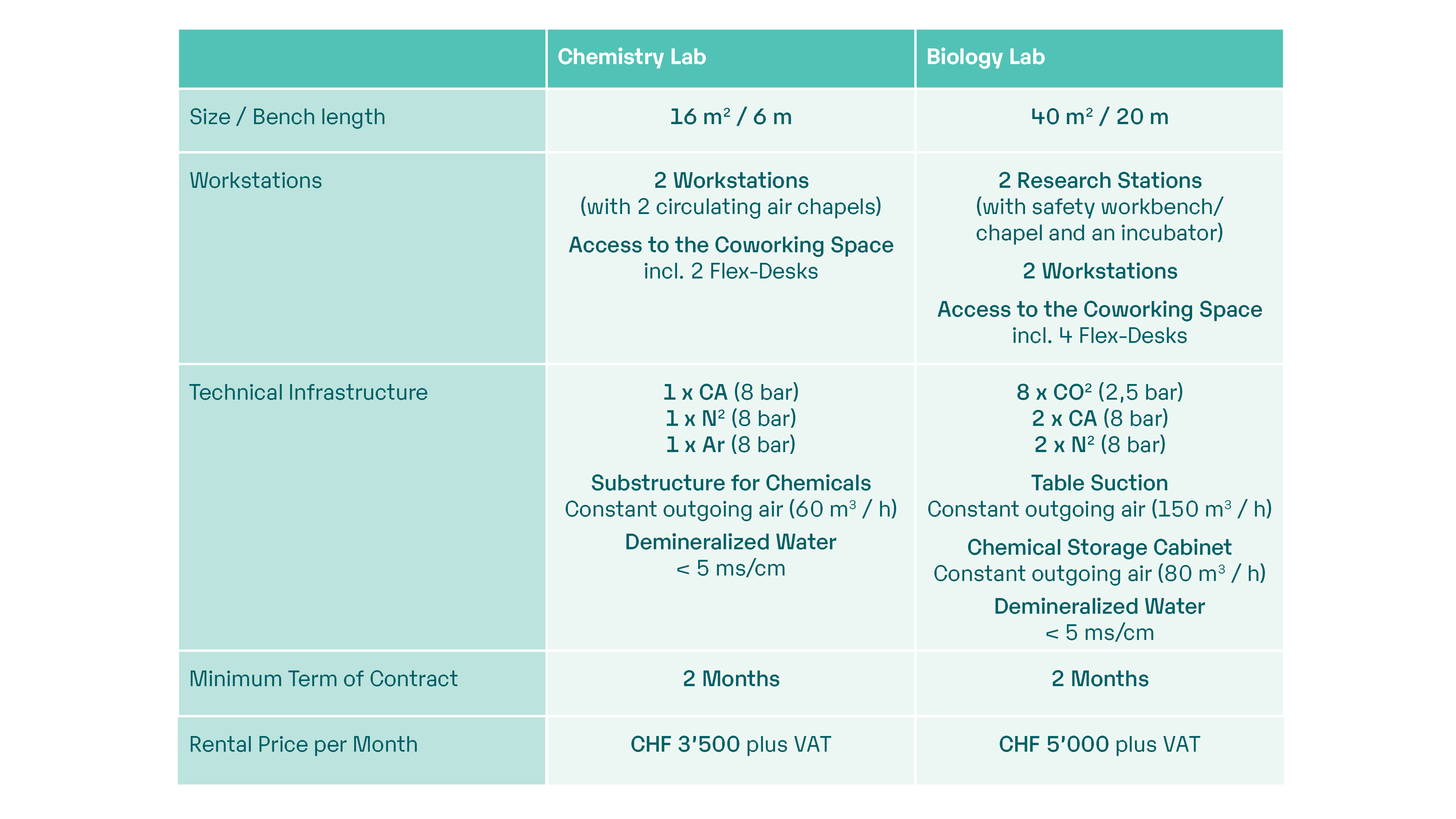 Lab Services & Security
Complementary to our shared laboratory, we also offer you various services for an additional charge, so that you can configure a flexible office and laboratory product tailored to your company's needs:
We have developed a waste disposal concept so that you can easily dispose of a wide range of laboratory waste in accordance with regulations.

In addition, we offer you laboratory equipment, which you can rent on a monthly basis, as well as the purchase of consumables.

Furthermore we offer an autoclave and an ice machine in The 5th Floor.
The biosafety levels (BSL) 1 & 2 are maintained in both laboratories.
More information about the product offering can be found in our various PDFs: