The 5th Floor Family Card
The first flexible and transferable coworking membership in Switzerland. Exclusively for working parents.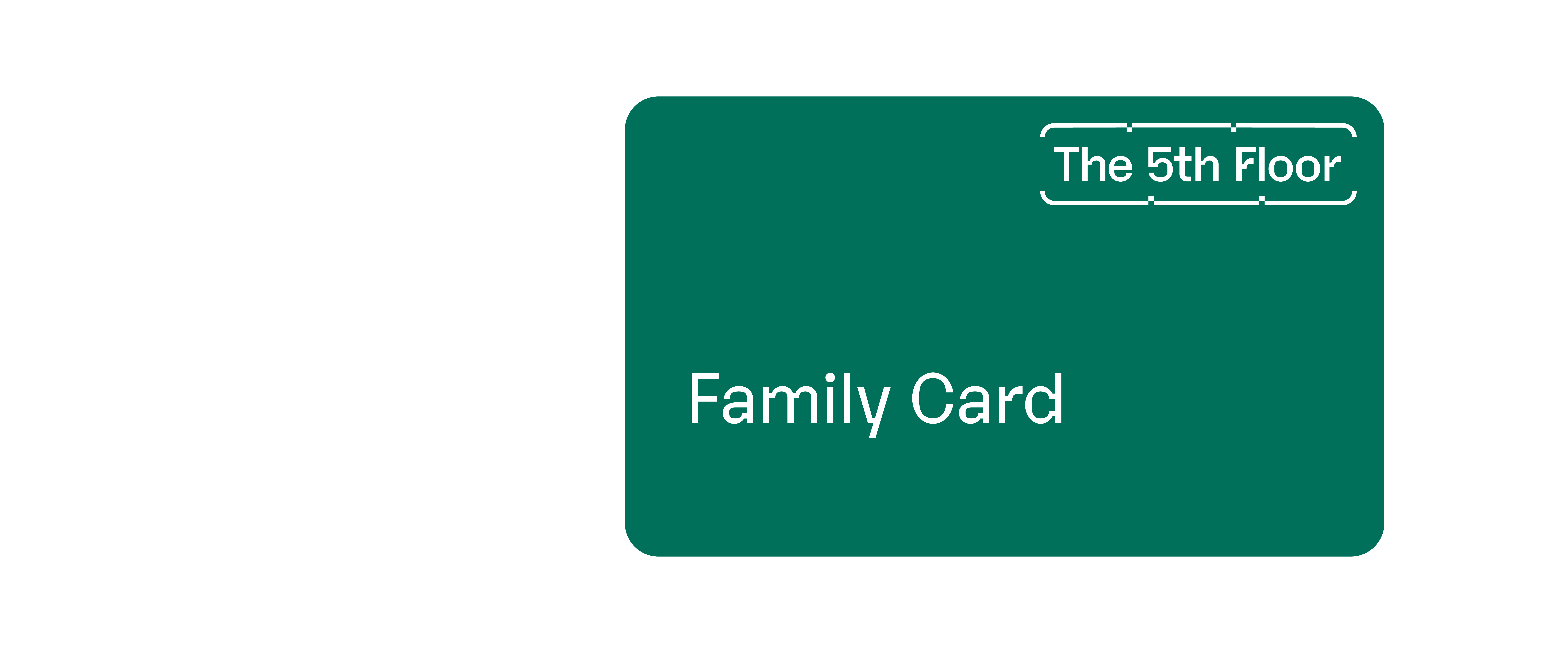 What is the Family Card?
Balancing work and family life is challenging and multi-faceted. This is why we have created the Family Card. Our card is designed to enable you to work and network flexibly and efficiently, especially in the new working environment following the COVID 19 pandemic - all in the same building!
1. Free
The Membership for The 5th Floor Family Club is free of charge for parents (subsidized by our sponsors). You will gain access to an international network of successful companies and professionals. Furthermore, you will be regularly invited to exciting theme-related events.
2. Diverse
With the Family Card you will become part of the coworking space The 5th Floor and the sitEX Powerhouse - the largest joint office in Switzerland and a unique innovation campus in Muttenz. The building houses a fitness center, a KITA, a canteen, further catering facilities (Felfel) and more than 440 parking spaces.
3. Family-friendly
Our offer allows working and childcare under the same roof. You receive:
Access to the in-house daycare center (opening: Q1 2021).

Parents who have their child looked after at the KIMI childcare center also receive:

5h of coworking per month (free of charge).

10% off all monthly or 15% off all yearly subscriptions on The 5th Floor (excluding Virtual Office offers).

Access to a relaxation and nursing room in the coworking space.
4. Transferable
As a unique addition to the already very diverse range of services, the Family Card is transferable. This means that the coworking space can be used by both parents. This gives a new and extremely flexible dimension to everyday home office life.